// March 11th, 2010 // No Comments » // CELL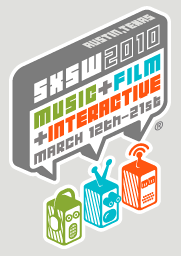 SXSW Interactive and Film Festivals are starting up March 11th. We're taking a break from new episodes of CELL, and a big part of that is because of SXSW. I'll be hitting up the Interactive and Film panels, screenings and parties for the next week. Check out the blogs, twitter (@ut_markle) and Facebook during the next week. There will be updates popping up whenever I get a chance to send something along.
Once we get done with SXSW we'll let you know where we are with the newest episodes of CELL.
Hopefully I'll get to see all of you there.