We couldn't have asked for a better crew that helped us to bring this show alive. Thank you all and we'll never forget just how much you meant to this show.
Mark Gardner - Writer/Director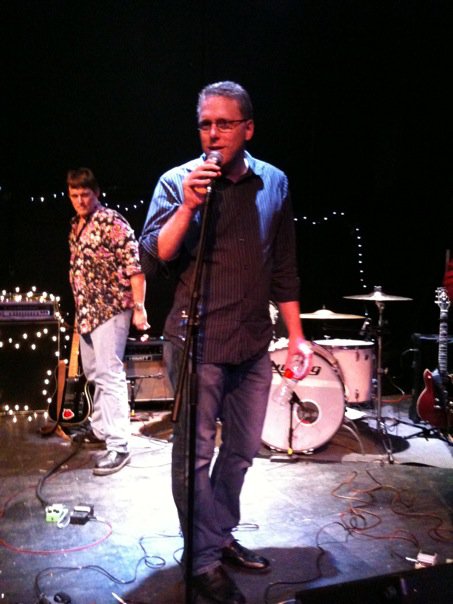 Mark's favorite pastime is writing and he's been writing screenplays for several years. He had a great opportunity when he was asked to join a writer's room for a local production company developing a one-hour television drama. When the production company pulled out of the project, Mark became frustrated of writing without any scripts being produced. He turned to the new world of internet television. His first major production, CELL: The Web Series, was released in early 2010 and quickly received an online distribution deal with Koldcast.TV. He hopes to continue the trend established by the success of CELL as well as produce new, exciting stories for the web as well as traditional TV.
Loren Melchor - Assistant Director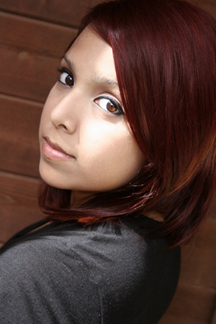 Starting at a very young age, Loren developed an artistic vision and a love for art that she expressed through drawings, paintings, and clay sculptures. Her passion for art grew as she discovered the world of photography at the age of eight. Her home behind the lens combined with her love for movies brought her to a new-found curiosity for film-making. Loren continued her interest in film by attending RTF courses where she gained hands on experience and studied the art and history of film-making. From that point on, Loren has found herself engulfed in the process of the film industry. She has developed a strong drive to execute her artistic vision and passion into films and different aspects of production. With having over 5 years of experience ranging from
Brian Morgan - Coordinating Producer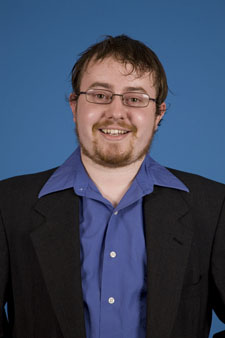 Brian is a graduate of the RTF program at UT. He has written several screen plays and produced and directed over 10 shorts. He has been involved in the Austin film community for a couple of years and learned the in's and outs of the unique character that is Austin. He has grown up all over the Northwest and developed a unique
Iskra Valtcheva - Director of Photography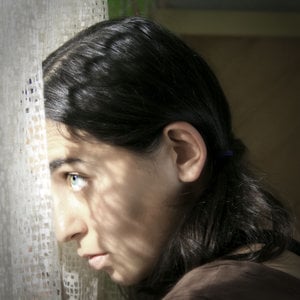 A native of Bulgaria, Iskra Valtcheva is a passionate cinematographer with a versatile approach, unique perspective on visual storytelling, and excellent work ethic. Her cinematography credits include a 2008 Student Academy Award nomination (Red Wednesday, dir. Nazanin Shirazi), and a semi-finalist (Love, Sadie, dir. Naiti Gámez). Iskra was nominated for the 2007 John Alonzo, and the 2009 Bud Stone ASC Student Heritage Awards in Cinematography. She has worked on award-winning projects that screened on PBS (Tattooed Under Fire, dir. Nancy Schiesari), KLRU (UT Performing Arts Centre Campaign, dir. Samuel Jørgensen), and at numerous festivals worldwide. Iskra holds a B.A. in Art from Williams College, MA, and an M.F.A. in Film Production from the University of Texas at Austin.
Debbie Balbo - Sound Mixer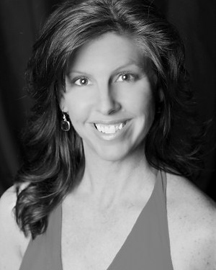 Debbie Balbo began her sound training as a vocalist; doing voice-over work and jingle singing for local commercials and as lead vocalist in bands ranging from R&B, to Jazz, Afro-Cuban/ Brazilian and Rock. She graduated from the Master Recording Program at The Conservatory of Recording Arts and Sciences in Tempe, Az. She was hired on as the head audio engineer and then station manager for Knot Known records/Knot Radio Inc. in Tempe, Az.. where she was actively involved and oversaw all audio and production projects, from commercial production, to recording/mixing/mastering music, live sound and live remote radio and Internet broadcasts. It was also then that she was bit by the "film bug", helping to develop and organize the soundtrack for the 2002 comedy by Jeff Anderson, "Now You Know". Debbie went on to work as an independent audio/post production consultant to Legend Quest Records, Phoenix AZ. , whose active involvement has won various film and sound awards in the indie film circuit
Jason Frey - Costume Design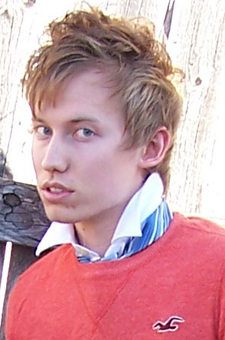 Even though a native Houstonian, Jason has worked on several independent films in Austin, Texas(Upon a Midnight Clear, Between Kings and Queens ) after Graduating from Hardin Simmons University in Abilene, Texas. There he received his BA in Theater and a Minor in Art with a concentration in wardrobe. He has had experience in film, theater, and opera with wardrobe, hair, and make-up. Most recently he worked on the 24 hour film race in Houston on Team SIMPLY RED, which won audience favorite. You can see more of Jason's work on his site, www.jasonfreydesigns.webs.com/
Louis Moncivias – Stunt Coordinator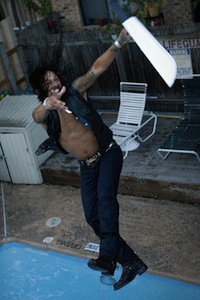 Austin born stuntman/actor Louis Moncivias has worked alongside stars like Billy Bob Thorton, Danny Trejo, Dennis Quaid, Jason Patric, Willie Nelson, and Patrick Wilson to name a few. His body of work can be seen in feature films, short film web series, and music videos such as The Alamo, True Grit, Blacktino, Felero Grande, Seeds, Shady Texas, Snuff, Since October, Maneja Beto, Indie Live Austin, and the soon to be realeased Night Lab, just to name a few. He can be seen in two SXSW 2011 films: University of Texas' first feature film, Dance With the One, and Depth of Phil. In addition, Pastor Shepherd has been accepted in Houston's World Fest in April 2011.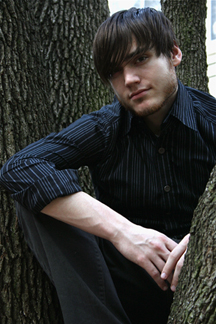 Creativity and art has always been something that has intrigued and inspired Chris. As a kid, whenever he had free time, his mind would always jump to something creative. These thoughts and ideas were put into drawings or building and painting models. Chris' creativity developed and grew through cutting together footage from his favorite shows and movies with music to create his own music videos. This became building blocks that led him into filmmaking. It wasn't long until he began attending film courses, which in turn propelled his skills and experience with the art. Chris' passion and love for video production has landed him several jobs and experience in the industry. Now possessing over six years of experience, Chris is capable of working in every aspect of production. Chris feels that the art of creating something out of scratch and watching it come to life right before your eyes is not only fascinating, but also fun.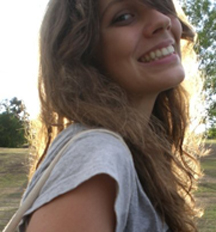 Kelley Donoghue, a recent graduate of the Liberal Arts and Science Academy, has always been intrigued by the different ways art and media can be used to tell a story. As such, she has worked in a variety of disciplines, including theater, drawing, and fashion, however, while taking Video Technology classes during the last two years of high school, Kelley found herself falling more and more in love with the medium. The short student film, Stress – Yes, which she and fellow classmates completed this spring, has been submitted to the 2009 Austin Film Festival, as well as the 2010 SXSW Film Festival. She hopes to attend university in New York City next year.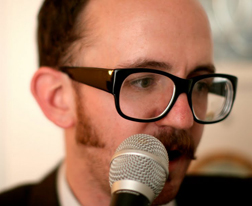 Upon graduating from The Art Institute of Houston with a degree in computer animation, Ben decided that he would trek on over the New York to learn a little about film making at The New York Film Academy by attending their eight week film directing workshop. And thus began the battle of yet another struggling visual artist. Performing duties from boom operator to director of photography on various films, Ben has developed his craft as a film maker that allows him to excel in all aspects of production. Out of necessity, he has taken on the role of special effects artist on many of his own projects which sparked a passion for making things look like hell. Cell is the first project for Ben be to brought on as the designated "specialist" for pouring fake blood on actors and he's glad to be a part of the process.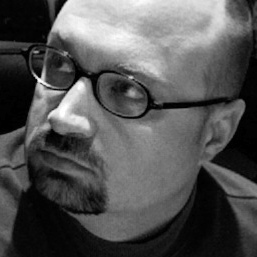 "I'm a filmmaker, not a musician." says Brian Satterwhite, an award-winning film composer and conductor based in Austin, Texas. He holds a degree with dual majors in Film Scoring and Composition from the Berklee College of Music in Boston, Massachusetts, and has over seventy-five independent short and feature film credits to his name including ARTOIS THE GOAT (2009), LOVE BUG (2009), COWBOY SMOKE (2008), THE CHILDREN'S WAR (2009), MAKING THE MODERN (2003), MR. HELL (2006), and the IMAX™ feature RIDE AROUND THE WORLD (2006).
A dedicated disciple of his craft, Brian also devotes time to writing, lecturing, and teaching various film music related topics in addition to hosting an hour long film music radio program called Film Score Focus. The show airs on 89.5 KMFA out of Austin, Texas, and is streamed live via the internet at www.kmfa.org.
Brian's filmic pursuits have not been limited to just music. Recently, he has become smitten with film editing having cut (and scored) the internationally acclaimed short film QUARTER TO NOON (2008) which has screened in twenty-two countries.
When not engaged in film related activities, Brian loves spending time watching movies with his wife and two young sons…oh, wait…that is still a film related activity. Well, you get the idea.
Stephen Fay - Production Designer
Kate Morter - Prop Master
Natalie Shanks - Set Decorator
Leina Cochrane - Production Manager
Nancy Smith - Script Supervisor
Babi Guha - On-site Editor